NIIS Health activities comprise diverse products and services, especially in healthcare, healthcare technology and creativity in Healthcare. We work and collaborate with Dutch, foreign based healthcare and technology enterprises, nonprofit organizations and government institutions.
Services Offered
Representation, communication and facilitation services for Indian and Dutch companies looking to expand their business from India to the Netherlands and vice versa especially in healthcare and healthcare technology;

Infant and Child Health clinics setup consulting.

Creative projects in Healthcare Industry, combining:
Architecture in Healthcare, Design in Healthcare and Multimedia, Art and Creativity in Healthcare
We have a deep knowledge of healthcare and life sciences Industry and culture in both countries and can serve as your representative, promoter, brand Ambassador, facilitator and for business event promotion in both the countries.
NIIS Dutch Innovative Products
IOT technology for efficient and effective diagnosis, cure and after care of breast cancer including breast reconstruction;

Innovative wearable medical products to reduce chronic knee pain and lower back pain;

Solutions to stress and burnout among medical professionals – Talks and workshops;

Trend-spotter in Healthcare / Future of Healthcare, An Indo-European perspective – Talks and workshops.
Why do business with us?
Dutch and International Award winning leadership in Healthcare and Technology;

In-depth knowledge of Healthcare and technology in a global context;

Experienced team consisting of Dutch and Indian professionals;

Award winning mass communication expertise.
Leadership
Drs. Nupur Kohli is leading Netherlands-India Information Services and one of the founders. She did her M.D. from Amsterdam Medical Center, The Netherlands and Fundamentals of Business from Harvard Business School USA. Previously she worked with EY as strategic healthcare Advisor. A globally sought after speaker she has given world-wide more than 90 speeches in the last 3 years and featured in more than 60 Newspapers, magazines, radio and TV media. She is keynote speaker at major Indian and international Healthcare congresses and has given talks on healthcare, healthcare strategies and healthcare future in both India and the Netherlands.
As a young women achiever Nupur has won many prestigious awards both in India and the Netherlands such as  the 100 Most Impactful Healthcare Leaders Accolade at World Health Congress Mumbai India 2018 and the Young Women Achievers Award by Delhi Study group, India for promoting Indo-Dutch cooperation. She was also admired by the Dutch Ambassador in India for strengthening Indo-Dutch ties by promoting people to people and business to business contacts . 
In the Netherlands Drs. Nupur Kohli has been awarded the Most Inspiring Woman of the Netherlands Award twice (2016 VIVA 400, Dutch Award, 2017 Inspiring 50 European Award) and TEDx Delft Award for outstanding speaker / communicator. More details are given below.
This website is under reconstruction. You may also check this:  www.drnupurkohli.com
 
Honors and Awards won by the founder Drs. Nupur Kohli in India and the Netherlands
In India
100 Most Impactful Healthcare Leaders Accolade at World Health Congress Mumbai India 2018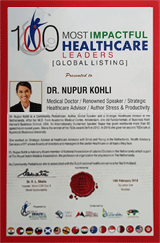 Keynote speaker at The Indian Express Group, Healthcare Senate 2017, India on Future of Healthcare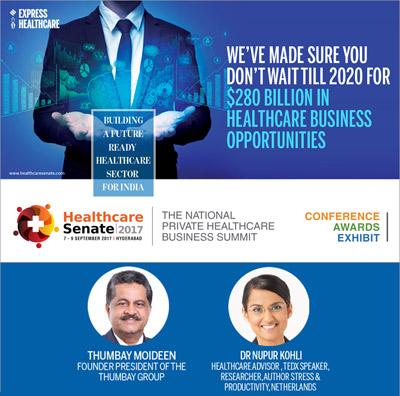 Young Women Achievers Award by Delhi Study group (Delhi Study group promotes the policies of the Prime Minister of India)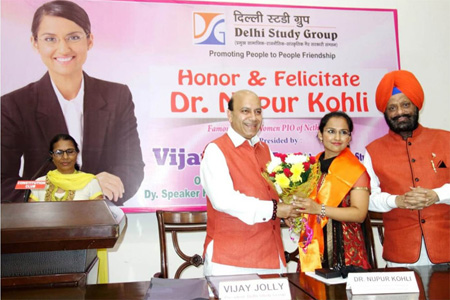 Admired by the Hon'ble Dutch Ambassador in India for strengthening Indo-Dutch ties by promoting people to people and business to business contacts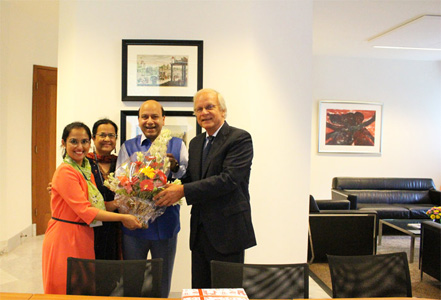 In the Netherlands
Most Inspiring Woman of the Netherlands, VIVA 400 Awards, Category Smart Brains, 2016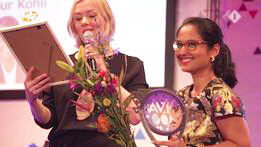 Most Inspiring Woman in Technology, the Netherlands, Inspiring 50 Europe, 2017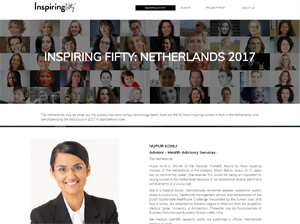 Joke Smit Top 3 Honor for Gender Equality in the Netherlands by the Hon'ble Minister of Science and Education of the Netherlands, Drs. Ingrid van Engelshoven, 2017

Honorary guest-director of Mauritshuis, The royal picture gallery of the Netherlands (may 2018)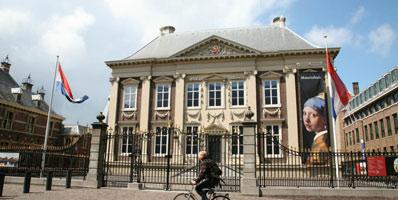 Dutch National news paper Het Parool brought a 5 pages article on the life and achievements of Drs. Nupur Kohli with a caption on the front page.(17 June 2017)